Our COVID-19 Safety Measures
Following Government guidance we have put into place revised cleaning protocols together with guest social distancing measures. And we want to highlight a few important things for our guests, prospective guests, and visitors to remember. We sincerely hope that our COVID-19 safety measures help to put your mind at rest and allow you to enjoy your stay at Le Moulin de St Blaise.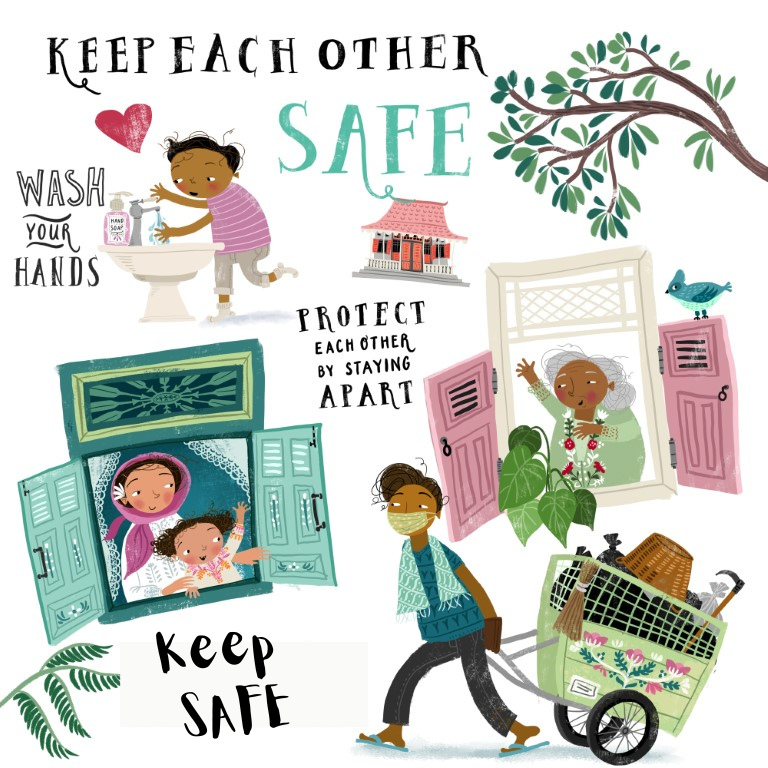 Important information
This is important information for all our guests, prospective guests, and visitors. Crucially, we ask that you do not travel if you or anyone you have been in contact with has symptoms. Or if your local area has been placed in a local lockdown. Instead, you should contact us directly so we can rearrange your stay.
For everyone's safety
Our accommodation is always cleaned to an extremely high standard, but at this time we will be taking extra special care. We will fully disinfect all surfaces, both interior and exterior, and will wear PPE while we do so.
Communal areas will be cleaned and disinfected at least once a day, and floors steam cleaned.
Bed and breakfast rooms, communal areas and the gite will be deep cleaned between each stay. Bed linen is washed at 60° and rooms are fully aired in between stays. We ask guests to ensure they check-out of the accommodation promptly at 10 am. This will enable us to thoroughly clean the accommodation before the next guests arrive.
Bed and Breakfast guests from different parties may be asked to stagger their breakfast times where possible.
Evening meals may not be available for mixed groups of guests.
We will send information to guests via text or email to explain essential info such as Wi-Fi codes, house rules, etc. This is instead of providing written material.
Please respect other people's space and the two-metre rule at all times. This especially applies when you are in the communal areas of the main house.
Masks should be worn by all guests, aged 11 years or over, in the public areas of the house.
Please do not leave any belongings unattended in any of the communal areas.
Hand sanitizers are available at various entry and exit points in the main house, and communal areas. Please use them, for your safety and the safety of others.
Contact tracing
For contact tracing purposes, we ask that you provide names, addresses, email addresses, and contact numbers for each adult guest. Additionally, we will need the names and addresses of each child in your party. This can either be given when you book, or during your stay. Contact tracing forms will be provided in rooms or tents to be filled out and left with us.
This confidential information will be stored on a password-protected spreadsheet and deleted after the mandatory two-month period. Your personal information will not be used for any other purposes.
Contact tracing is important. And hopefully, due to the precautions that we have put in place, it will not need to be used.
Glampers
Due to the practicalities of washing duvets and pillows between stays we have decided it is safer for our guests to provide their own. Please bring your own pillows and a sleeping bag or quilt. We will provide a fitted bottom sheet and mattress protector. However, if it is impractical for you to bring your own, then bedding can be provided for a weekly charge of €20. Please remember to order these on booking.
You will be assigned an eco-toilet (sole-use/private) and shower on arrival which you must use for your entire stay. Please do not deviate from this.
Please make the most of the cleaning products and hand-sanitizers placed around our site. This is especially important if you choose to use any communal facilities, such as the washing-up area and flushable toilet.
We sincerely hope that our COVID-19 safety measures help to put your mind at rest and allow you to enjoy your stay with us. The above procedures are based on our risk assessment and laws. However, if you have any suggestions on measures you would like to see in place, let us know. And if you have any concerns, please do not hesitate to contact us.
Keep safe, and we look forward to seeing you soon at Le Moulin de St Blaise