NEW for 2023 – Luxury Glamping Tents
In France, the word 'insolite' means unusual, or out of the ordinary. We think that is a great way to describe our newest accommodation offering. Three luxury glamping tents, off-grid and for adults only, available from the beginning of May until the end of October.
Unusual holidays let you step outside of your comfort zone and get away from crowded beaches and all-inclusive resorts. At Le Moulin de St Blaise you can do just that. Set in a field overlooking the river, and surrounded by 10 acres of fields and woodlands, our 4m canvas bell tents provide comfortable, cosy accommodation for two people.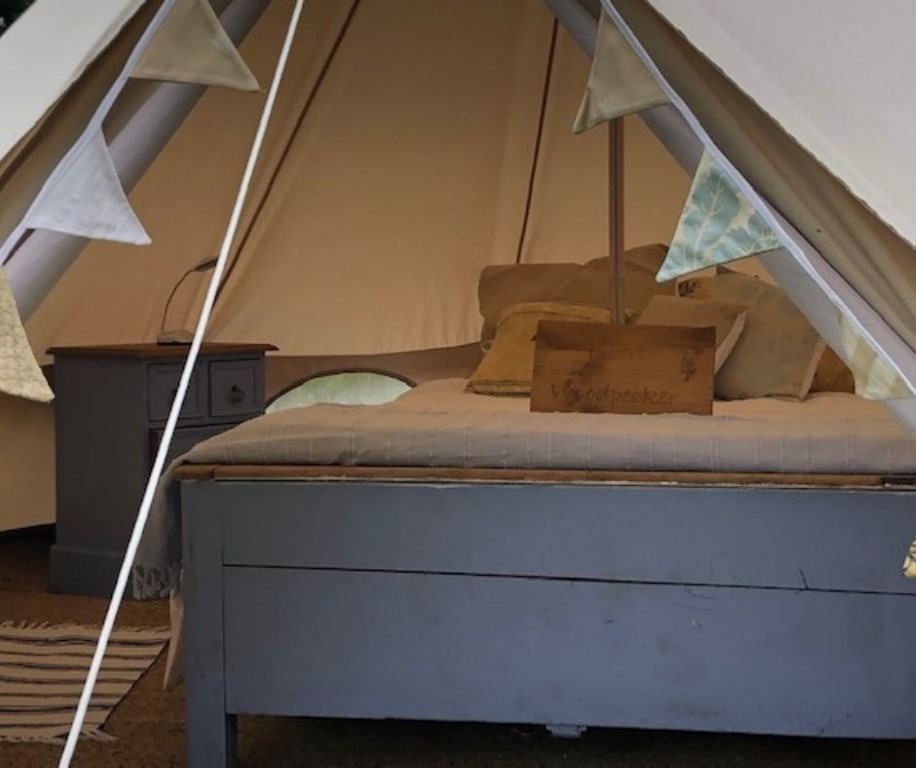 Back to nature
Each tent is set more than 20 metres apart, so you have lots of personal space. They are a short distance away from the main house, and simply ideal for singles or couples who want to get back to nature. A sanctuary where you can escape from the stresses and strains of everyday life. A place to relax, recharge and unwind in beautiful, tranquil surroundings.
Eco-friendly
We want our luxury glamping tents to be as eco-friendly as possible, so they are off-grid, with no water or electric by the tents. Each one has a double bed or 2 singles and is furnished with a mixture of stylish recycled items. Outside there is an eco (composting) toilet, as well as an outdoor kitchen area alongside each tent. The kitchen is complete with gas burner, crockery, pots and pans, and a table for two. Sun loungers are also provided, so that you can relax in comfort and enjoy this idyllic location.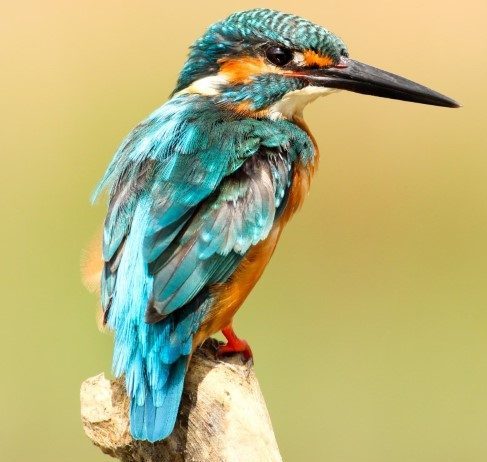 Nature lovers
Le Moulin de St Blaise is perfect for nature lovers. It's not unusual to see deer and hares in the grounds. And there is a plethora of birds that frequent the river, such as kingfishers, moorhen, mallard ducks, and woodpeckers. As well as the heron, white egret, wagtails, blue tits and fly catchers that you will see in the area.
Off-grid
Obviously being 'off-grid' means there is no water or electricity by the tent. However, we do provide access to facilities in the main building should you wish to use them. We ensure that as far as possible all parties have access to their own facilities, which we think you'll agree is especially reassuring in these Covid times. Facilities in the main building include the dedicated use of a shower and fridge for each tent. In addition there are communal washing up facilities (fully sanitized twice daily), flushable toilets, and electric charging points.
---
---
During the coronavirus pandemic we ask that glamping guests bring their own bedding and towels. The bed will be made up with a mattress protector and bottom sheet, but you bring your own duvet, pillows. However, if you are travelling light then bedding can be provided, for a weekly hire charge of €20. So if you do need bedding please confirm when you make your booking.
Please note: Pets are not allowed. Smoking is permitted outside of the tent, but not in any of the communal areas. Motor vehicles are not allowed on the glamping field, but free parking is provided next to the main building. Also, during High Season there is a minimum stay of 7 nights – with check-in and check-out on Saturdays only. Minimum stay is also 7 nights during Le Mans events.
Take-away meals
Our gite and glamping guests can now take advantage of our home-cooked take away meals service. Menus and options will vary depending on what is available from our garden. Jams, jellies and chutneys are also for sale. All made with fruit and vegetables from our potager.